Image
About Orange Fab Labs program
The Fab Lab is a space dedicated towards teaching students the art of digital fabrication along with the accompanying design philosophies. Our tools are focused on the concept of rapid prototyping and provide beneficiaries with a wide range of solutions to tackle their creative problems and to "make almost anything"
Image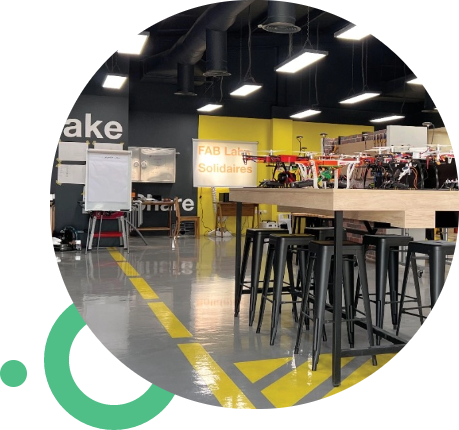 What does the digital fabrication equipment

within the FAB lab include?
FDM 3D printers for creating plastic models and parts.
An electronics workstation for robotics projects that use microcontrollers such as Arduino.
A laser cutter for cutting and engraving boards of wood, acrylic and cardboard.
A vinyl cutter for the creation of stickers, branding and for cutting light fabric.
A small-scale CNC router for cutting and engraving wooden boards.
A desktop PCB Milling machine for the creation of printed circuit boards.
A full array of hand tools.