Image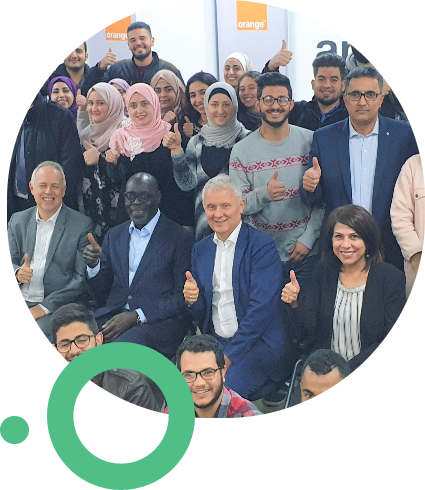 About Coding Academy
In light of the increasing demand for qualified programmers in local and regional markets, Orange Jordan took on its shoulders the mission of qualifying a new generation mastering this skill efficiently.
The Coding Academy by Orange was launched in June 2019, in partnership with Simplon.co, to offer a free of charge 6-month training courses in coding languages for free, supported by 1-month internship in ICT sector. Every year 50 students, out of thousands of applicants, get the opportunity to join the Academy after passing a very competitive admission process. The employability rate among the first batch of students exceeded 70% which proves the efficiency of the academy's teaching methodology, curricula and academic staff.
What does the Academy Offers
6 months of cost-free training course.
1 month internship in one of the leading IT companies in the Kingdom.
Intensive courses offered by a team of qualified trainers in an active-learning experience, such as: HTML, CSS, JavaScript (React,) PHP (Laravel), Python (Flask).
Networking opportunities with the largest companies in the local and international markets.
Access to careers and entrepreneurship training courses in life and administrative skills.
Image
What are the academy goals?
Train and Empower Youth to enhance their opportunities in the digital sector in Jordan
Meet to the needs of local and global markets to meet the increasing demand for qualified programmers.
Lead the digital transformation in the local community by transforming the youth from technology consumers to producers.
Professional development to give youth a second chance to develop professionally.
Image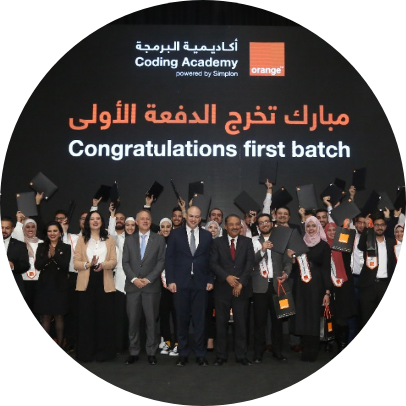 Eligibility Criteria
You have motivation the applicant must have the motivation & well to learn programming.
Your Age Be between the ages of 18 and 30 years old
Ability to Commit Ready to commit to 7 months of full-time training.
You passed the interviews To pass the personal interviews conducted by Orange managers.
You passed the training To pass the one-week e-training phase and solve the largest number of questions.
Not Studying or Working Not attending University or have a job during the training duration.
Our Partners